A look at Soillerie House
The Grounds
The Grounds at Soillerie include gardened area at the front and a play area at the back. There is a picnic table at the front to enjoy the morning sunshine and a bench placed so it receives sun all day. The play area at the back is wide enough for a spot of mini football. There is also a washing line at the back for those washing clothes on extended stays.
Lounges and house kitchen
Soillerie offers three separate lounge areas with enough seating in each area for the whole family should they wish to use the same area at the same time. The sun room offers light throughout day and is the main area for viewing television (Sky provided also).
Separated via a draw curtain, the middle lounge area has the main house open fire. No TV in this room (though there is a small radio) - this area is wonderful for relaxing or a cozy snuggle in winter.
The "Snug" is at the other end of the house. With it's own door and open fire it offers stunning views over the Cairngorm National Park. A great place to escape and read a book, though there is a small TV also (no Sky on this one).
The kitchen and dining room also has views over the back garden and surrounding Cairngorms.
There are 3 twin rooms at Soillerie House. Each bedroom has a minimum of wardrobe, chest of drawers, chair, bedside table and sink. There is also an additional 2 camp beds that can be set up quickly and easily.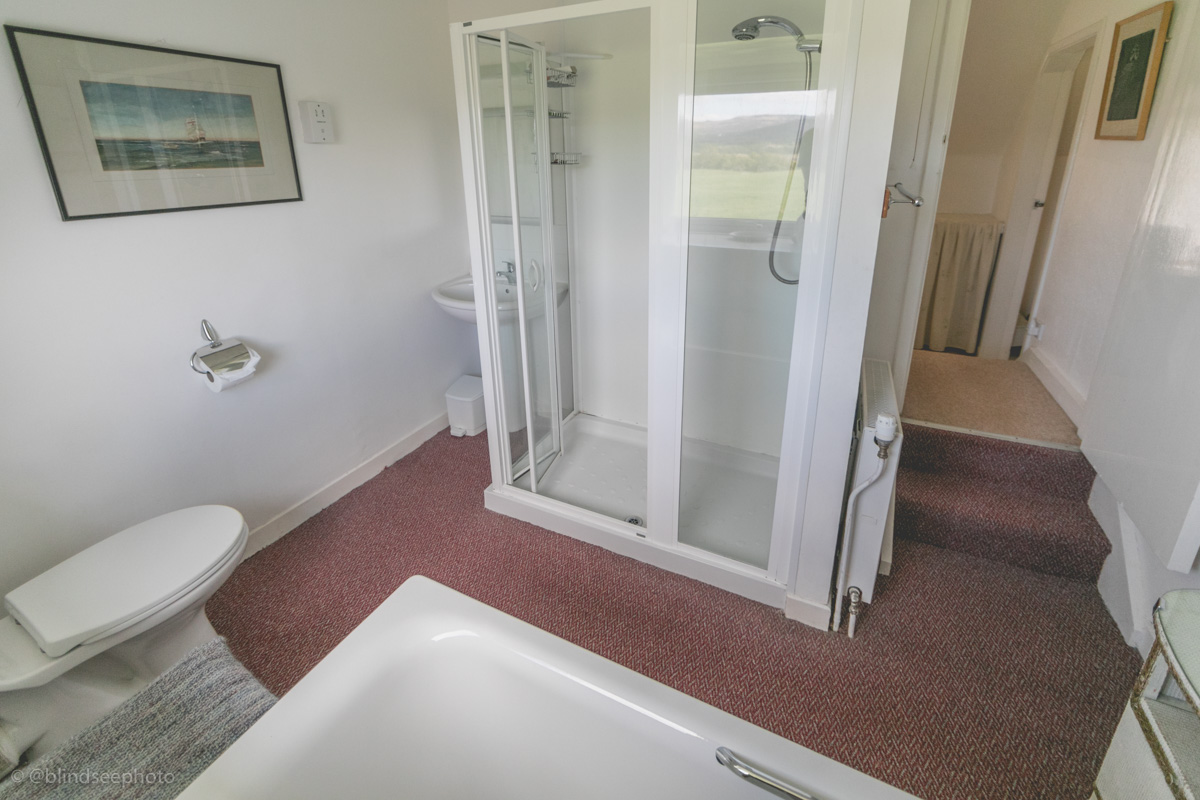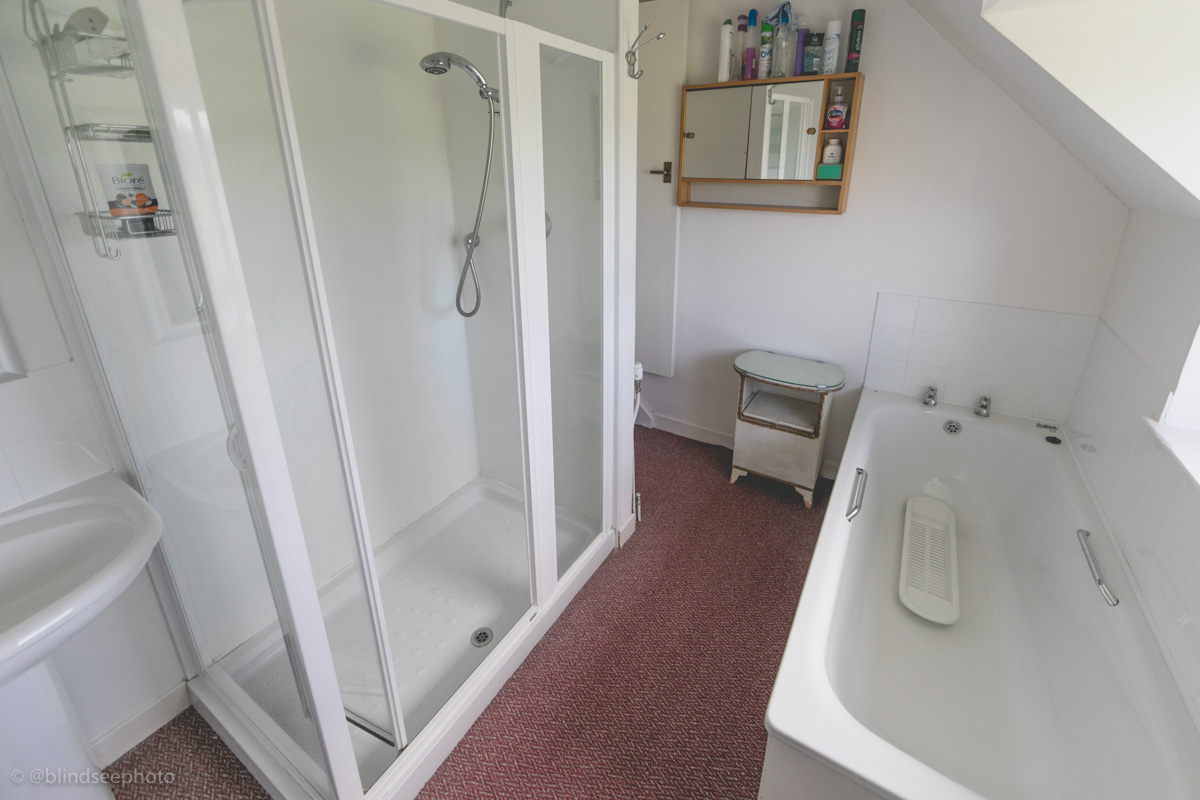 With amazing views over Loch Insh, the main cottage bathroom has a bath, large shower, toilet and sink
There is lots of space at Soillerie House - here are a few extra shots of the house's interior
There is plenty to see and do in the Cairngorms National Park, using Soillerie as a base. In winter it can be the perfect place to use as a ski base. In summer, the perfect base for cycling tours or walking, with routes right on the doorstep.